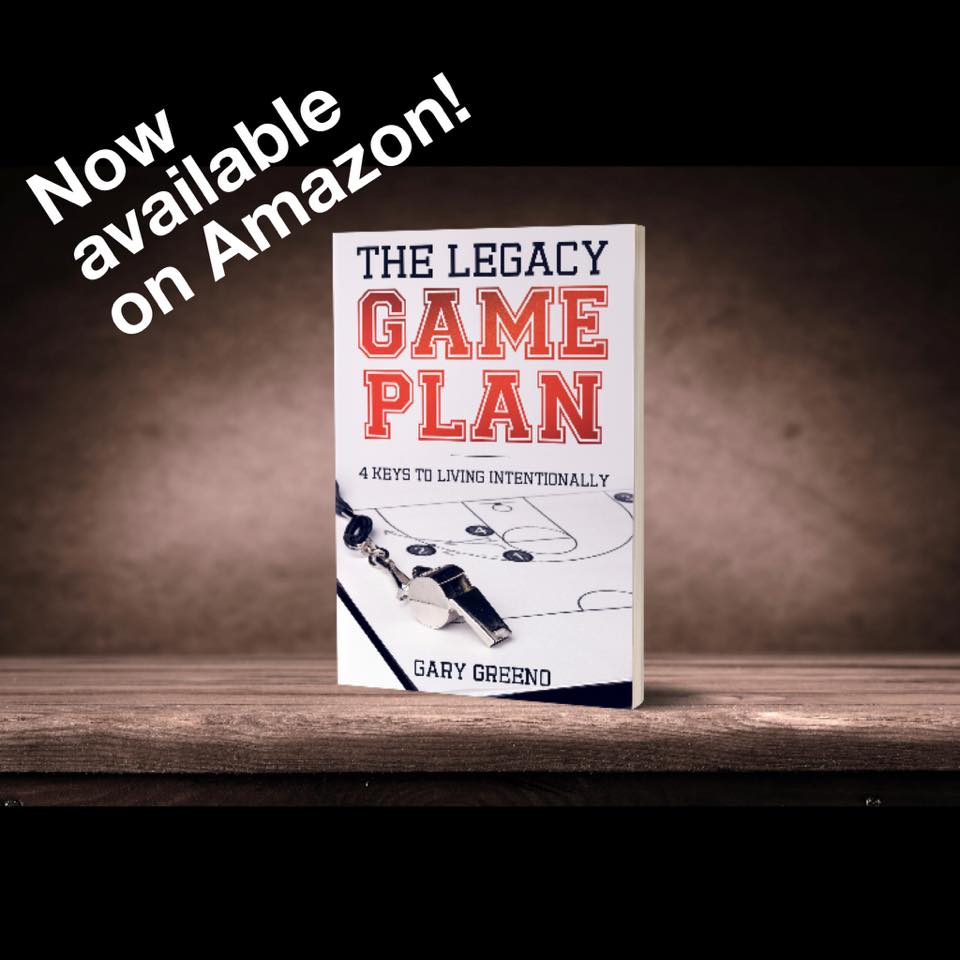 The Legacy Game Plan
I am incredibly excited to be publishing my first book, which is now available on Amazon.
Join the "Live Your Legacy" Facebook group to get in on give-a-ways and content about what it means to craft an intentional life, living on purpose for a purpose.
The Legacy Game Plan is a faith-based book about living intentionally. Have you ever found yourself just drifting through life, feeling as if you are not really living out your purpose the way God intended? Do you ever feel like you were made to make more of a difference than you currently are?
The Legacy Game Plan is a book about maximizing everything we can out of this life. For some people, they know there is more in store for them but are not sure how to get there.
I believe everyone is born on purpose and for a purpose. Sometimes life gets so busy and so crazy that our purpose fades away behind raising our families, going to work, paying the bills and on and on.
The theme of this book is that the legacy we leave, is the legacy we are currently living. Therefore, the decisions we make each and every day matter! The ideas and principles in this book have helped me to focus on making better daily decisions, and live with my legacy in mind.
Why A Game Plan?
I have been a high school basketball coach for 28 years. I know that in order to win, the team has to do 2 things:
Know the Game Plan
Execute the Game Plan
I wrote this book with the idea that in order to leave a Godly legacy we must plan for it much in the same way an athletic team plans. This game we call life is short. We can't take anything for granted and this book is designed to help you create and execute your own Legacy Game Plan.
I am excited share this book with you! I want to invite you to be a part of a private Facebook group for book release info and to connect with other Legacy Minded individuals. You can click here to go to the Facebook group for more info and to connect with other Legacy-minded people!
In this group there are posts and conversations about what it means to live a Godly legacy. The idea is to create a community of people who want to to get the most out of life, leave their mark on the world, and live in a way that they leave a great legacy for those they leave behind.
Thank you for stopping by my page and I look forward to sharing this book and connecting with you in the Facebook group!